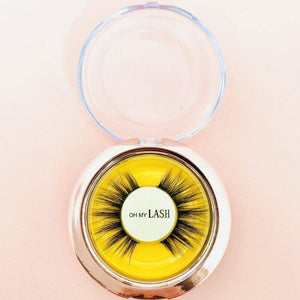 GIRLS NIGHT! 'for those best kind of nights'
Oh My Lash lashes come in a reusable case to protect the lashes from damage. You can place the lashes back into the case once using them for somewhere to keep them safe!

Animal Cruelty FREE!
Made from FAUX MINK LASHES.
Adhesive not Included.